Energy low? Don't overlook the importance of protein
If you are lacking your usual energy and just look to additional vitamins and minerals it's time to re-think!
That's because protein fuels our cells and powers our bodies. You may also need to consider consuming more protein to ensure your body's getting the amount of protein it needs.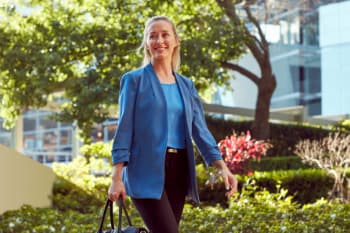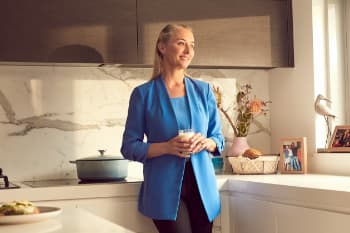 A quick and easy nutrition supplement boost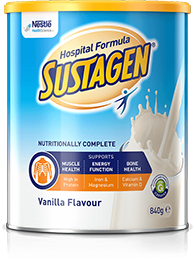 Sustagen® Hospital Formula
Vanilla Flavour
Simply mix with water for a boost of key vitamins, minerals, plus the added benefits of protein in a delicious nutritionally complete drink.
Try SUSTAGEN Hospital Formula Vanilla Flavour to support your active lifestyle.
• 10 key immune support nutrients - from Vitamin A to Zinc.
• 50%* of your Vitamin C needs.
• Source of six essential B vitamins# to help reduce tiredness and fatigue.
Buy now
High in Protein to support muscle health
Zinc, Vitamin C & B12 for immune health
Calcium & Vitamin D for healthy bones
Magnesium & Iron to support energy function
© 2019 Nestlé Health Science. ® Reg. Trademark of Societé des Produits Nestlé S.A. Visit nestle.com.au
Nestle Health Science