Aging Gracefully: What Does It Mean & How Can You Do It?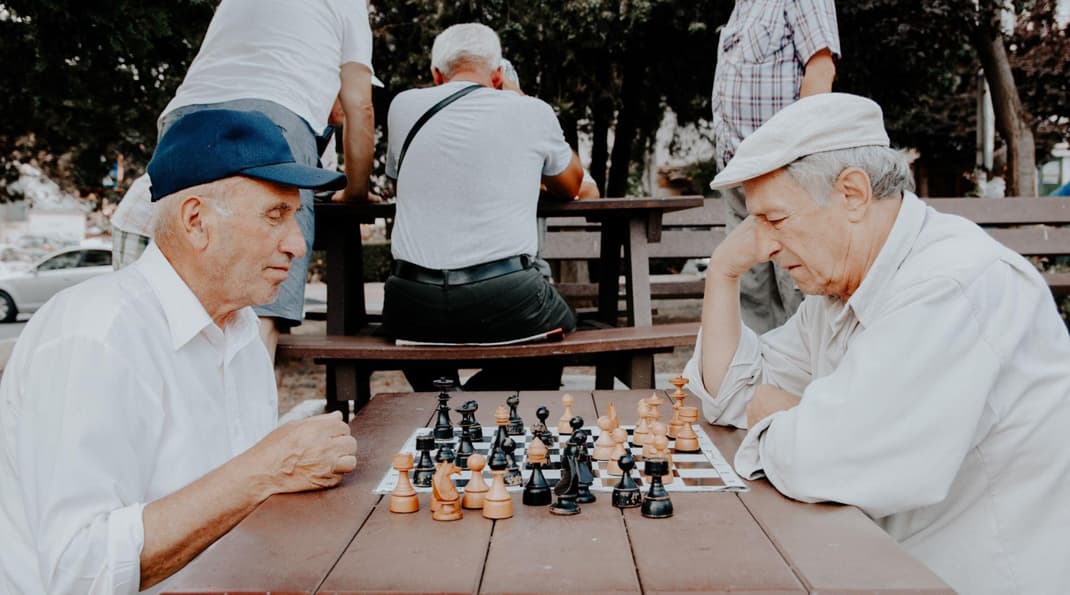 'Aging gracefully' isn't about hitting particular health or lifestyle quotas, but developing a routine, outlook and physical wellbeing that makes your later life more enjoyable and rewarding.
There are a number of things you can do to take care of yourself as you get older, and to ensure good health, mobility and wellbeing in later years. Find out more about healthy aging — including some tips on positive lifestyle choices — below.

What does aging gracefully mean?
Each and every day, we're surrounded by messaging that tells us aging is a negative thing — that we should want to stay feeling and looking young.
This couldn't be further from the truth. Not only is aging a completely natural thing we all do, but for many people, life becomes more enjoyable as we age. This may be due to fewer stressors in our daily lives, more financial security, secure relationships and a more positive sense of self achieved through aging. Hard-earned experience can offer us the knowledge necessary to live out happy later years.
Research shows that our attitude and connections to others have a huge bearing on our satisfaction. Feeling comfortable in how you age is crucial to this.
Aging gracefully often demands a positive attitude towards getting old. If we approach aging as an important part of life, it can make you more physically and mentally healthy.
Aging gracefully can mean different things to different people, such as:
Retaining youthful elements in your physical appearance
Retaining physical fitness
Enjoying your hobbies in old age
Feeling comfortable with your sense of self
Enjoying fulfilling relationships
There is in fact no clear definition of aging gracefully, as fulfilment in later life depends on your personal values, goals and level of comfort.
Tips for aging gracefully

For most people, aging gracefully is about keeping our bodies and minds healthy.
It's important to take care of yourself as you age. While aging gracefully means different things for different people, there are a number of things you can do to maintain good health, mobility and mental awareness in your advanced years.

Get plenty of exercise
There is significant evidence that people who retain an active lifestyle into old age have a lower risk of major ailments, such as heart disease, stroke, diabetes, dementia and some cancers.
Whether it's committing to physical sports or staying active in your work and personal life, getting plenty of exercise can help you stay pain-free, reduce your risk of mental illness and keep you independent well into old age.
Try keeping moving by taking up physical hobbies or simply opting to walk every day rather than relying on driving or public transport.

Maintain a healthy diet
A balanced diet is key to staying healthy at any age. However, if you maintain a healthy diet well into old age you may see positive effects on your physical appearance and mental health.
Ensure that the following are integrated into your diet:
A variety of fruit and vegetables
Whole grains such as whole-wheat bread, brown rice and oats
Reduced-fat dairy products or plant-based alternatives
Seafood, lean meats and poultry
Legumes, nuts and seeds
For more information and guidance on optimising your diet, visit our article on practical nutrition tips to help with healthy living.

Use nutritional supplements
If you're unable to stick to a balanced, healthy diet due to lifestyle, dietary or medical restrictions, nutritional supplements may offer a great alternative to giving your body essential nutrients.
As you age, your body requires different levels of nutrients that may be lacking from your diet. For example, calcium requirements for post-menopausal women over 50 years increase. It may be difficult to consume adequate dairy sources to support this increased need.
Important nutrients to consider include:
Calcium
Iron
Vitamin D
Zinc
Protein
B Vitamins
SUSTAGEN offers a healthy aging range of nutritional products such as SUSTAGEN Hospital Formula that can help support you in staying healthy and active as you age.
SUSTAGEN Hospital Formula contains vitamins B6, B12, magnesium and iron to support energy function and is low GI for sustained energy throughout the day. It is also high in calcium and vitamin D to help you maintain bone health and contains high-quality protein to support muscle health.

Try new hobbies
Retirement can leave you with feelings of boredom and you might find you lack motivation.
Picking up a new hobby is a brilliant way to keep your body and mind as active as possible as you age. There are a number of physical and creative hobbies perfect for older people, with thriving communities around them.
Consider finding a hobby that makes use of your existing talents, gives you a chance to try something new, allows you to rehabilitate injuries or illnesses and introduces you to new people.

Look after your wellbeing
Mental health and physical health can impact each other, which is why looking after your mental wellbeing as well as your physical health is so important as you get older.
Older adults who suffer from physical or chronic health conditions such as muscle weakness, diabetes or heart disease may experience higher rates of depression than their healthy counterparts. When coupled with the lack of social stimulation, this makes overcoming these issues a significant hurdle.
Some risk factors that may exacerbate mental health problems among older age groups include:
Loss of functional capacities
A decline in functional ability
Reduced mobility and access to travel
Chronic pain
Frailty
Requirement of long-term care
Bereavement
A drop in socioeconomic status
Isolation
Psychological distress
Growing old is just the beginning of a new chapter in life. There are plenty of ways to enjoy yourself well into your advanced years and the conditions listed above by no means account for the majority of older people's experiences.
Some great ways to retain a positive outlook and help maintain wellbeing as you age include:
Joining social clubs and attending local events
Practising mindfulness and meditation
Practising yoga and other accessible exercise routines
Socialising with your family and friends
Exploring new holiday destinations
Many older people enjoy fulfilling lives full of new hobbies, friendships and experiences.

Get regular check-ups and seek support from your healthcare professional
Of course, all of this should be coupled with regular checkups by a medical professional.
Whether you're worried about your health or not, your GP can offer professional advice to support your current physical and mental health in addition to long-term health solutions.
GPs can help arrange diet and exercise plans to overcome poor health or retain existing mobility. In the event you're struggling with an injury or underlying condition, this is particularly important.
Aging gracefully is something most of us can achieve through the combination of a healthy diet and an active lifestyle.
Both SUSTAGEN Hospital Formula and SUSTAGEN Hospital Formula Plus Fibre can be consumed every day, as part of a healthy, active lifestyle and by those recovering from illnesses or injuries.
SUSTAGEN Hospital Formula is a formulated meal replacement and cannot be used as a total diet replacement. Consume as part of a varied and balanced diet and healthy lifestyle.
SUSTAGEN Hospital Formula + Fibre is a formulated meal replacement and cannot be used as a total diet replacement. Consume as part of a varied and balanced diet and healthy lifestyle.
Sources
https://nutritionaustralia.org/category/fact-sheets/
https://www.betterhealth.vic.gov.au/health/healthyliving/Nutrition-needs-when-youre-over-65
https://www.sahealth.sa.gov.au/wps/wcm/connect/public+content/sa+health+internet/healthy+living/be+active/different+ages+and+stages/fitness+and+exercise+for+older+adults
https://www.who.int/news-room/fact-sheets/detail/mental-health-of-older-adults
https://medlineplus.gov/nutritionforolderadults.html
https://www.cdc.gov/physicalactivity/basics/older_adults/index.htm