The Importance Of Diet And Nutrition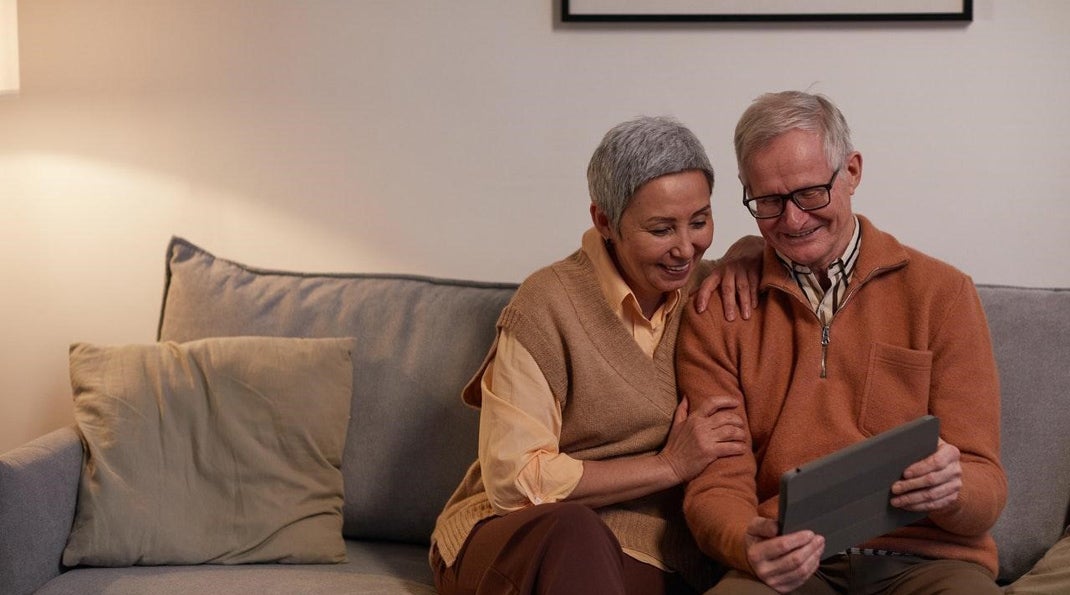 Nutrients are a vital part of our diet, helping us to stay healthy and well. But what exactly are nutrients, and how do they do this?
There are a few different types of nutrients out there, and each plays an important role in providing us with the energy and building blocks we need to function and be healthy.
In this guide, we'll be breaking down exactly what nutrition is, the impact that diet and nutrition have on our bodies, different types of nutritional diets, and anything else you need to know.
What is nutrition?

Nutrition is the study of nutrients in food and our relationship with them — how the body uses them, how they impact our health, and how diet can affect the human body.
Nutrients are substances found in food that are essential to life and health. We need nutrients for our bodies to function properly — they provide us with energy, regulate processes in the body, and allow us to repair and grow. Examples of nutrients that we need to sustain us include carbohydrates, fats, proteins, vitamins and minerals.
In particular, nutrition looks at the essential nutrients that are vital for our everyday function and support good health. This includes how we can use our diet and choose what we eat to improve our health, as well as reduce our risk of health problems or disease.
Why is nutrition important?

Nutrition is important for many reasons.
First of all, getting the right amount of the right nutrients means that our bodies can grow, function and maintain good health. Each nutrient plays a specific role (or multiple specific roles) in the body, helping to keep us running as well as possible.
Not paying enough attention to the importance of nutrition and diet can result in poor nutrition which can increase the risk of malnutrition.
Poor nutrition can lead to all sorts of problems, from a lack of energy or digestive issues to more serious complications — including chronic conditions such as heart disease or obesity.
What are the essential nutrients?

The human body can't produce everything it needs to function.
This is where nutrients come in. By consuming food and drink with the right nutrients in them, our body can then process them and use them — as energy, or in various processes/functions in the body, or to repair cells and tissues.
Here are the five essential nutrients that we need:
Vitamins
Minerals
Fats
Carbohydrates
Nutrients can be split into two categories: micronutrients and macronutrients.
Micronutrients are ones that we need in small doses — though they are still important. Not getting enough of the micronutrients you need (even in low amounts) can cause deficiencies that can make you ill. Vitamins and minerals are micronutrients.
Macronutrients are nutrients that we need in much larger quantities. Fats, proteins and carbohydrates (which include fibre) are all macronutrients.
To find out more about the different functions that protein has, and the benefits of a protein-rich diet, visit our protein guide.
We need all of these essential nutrients — both micro and macronutrients — to fully function properly. Each type of nutrient plays multiple important roles in the body.
Nutrition calculator

Generally speaking, if you eat a healthy, balanced diet that includes fruit and vegetables, proteins, carbohydrates and water, you will get the nutrients you need.
However, it isn't always that simple. Sometimes, we might miss out on certain nutrients or food groups — perhaps because we have allergies, dietary restrictions, or follow a particular diet (such as a vegetarian or vegan diet).
There is also a lot of contradictory information out there about the amounts of each nutrient you should have in your diet, especially when it comes to balancing staying healthy with any weight management plans you may have. For example, some dietitians or nutritionists suggest a high-protein, low-carb diet, while others recommend the opposite. So how much of each type of nutrient should you be eating?
Nutrition calculators can be particularly helpful for working this out.
A nutrition calculator will allow you to plug in the different factors that may impact your recommended intake — such as age (your nutritional needs change as you grow older), gender, levels of physical activity, or fitness and weight goals. It then takes this information and gives you recommendations based on your energy needs and nutritional requirements.
Using a nutrition calculator will let you know how much of each nutrient your body needs per day to stay healthy and maintain your wellbeing, as well as reduce your risk of chronic health conditions (such as type 2 diabetes or obesity).
What is malnutrition?

Malnutrition — which means 'poor nutrition' — is the lack of proper nutrition.
Malnutrition is a serious condition that can be very dangerous and harmful to your health. It can lead to a number of different health problems, including skin conditions, digestive issues, impaired immune function, stunted growth in children, bone disease, muscle weakness, and cognitive issues such as memory loss and inability to concentrate.
There are two types of malnutrition — undernutrition (where you don't get enough nutrients) and overnutrition (where you get more nutrients than you need). Usually, when we talk about malnutrition, we are talking about undernutrition.
Undernutrition can be caused by a few different things, such as not having enough to eat, not eating enough of the right food, or a condition that stops the body from absorbing nutrients properly from the food that is eaten. Some medicines may also increase the risk of developing malnutrition.
People suffering from malnutrition may display some or all of these symptoms:
Unintentional weight loss (particularly over a short period of time)
A low BMI (body mass index)
Feeling tired all of the time
Feeling weak
Lightheadedness
Frequently feeling cold
Poor concentration
Getting ill easily and regularly (coughs, colds and infections)
Taking a long time to get over illnesses and infections
Wounds taking longer to heal
Reduced appetite
A lack of interest in eating or drinking
Menstrual issues (such as missed periods)
In children, not growing as expected
These signs and symptoms may also vary depending on which nutrients your body is lacking. There may also be additional symptoms depending on the vitamins and minerals you are missing from your diet.
If you think that you may be malnourished or lacking certain nutrients, speak to your doctor or a healthcare professional. They will be able to diagnose you properly and set up a nutrition plan to make sure you get all the nutrients you need in your diet.
Different types of nutrition diet plans

There are many types of diets out there — all with different approaches and focuses. Some diets are for losing weight, some for gaining muscle; others are for decreasing health risks such as high cholesterol or blood pressure.
There are positives and negatives to all of the diet plans that exist. If you want to follow a particular plan for whatever reason, it's important to find one that suits you and your health goals. Seek advice from a healthcare professional to ensure that the diet you choose to follow can provide your body with all of the nutrients it needs.
Below, we look at some of the most common nutritional diet plans around at the moment.

Mediterranean diet
The Mediterranean diet takes its inspiration from Southern European diets and habits — particularly those of southern Italy, Greece and Spain.
It focuses on fresh plant-based foods such as fruits, vegetables and whole grains. Oily fish, olive oil, nuts, seeds and other healthy, unsaturated fats are the main sources of dietary fat.
The Mediterranean diet also incorporates moderate amounts of meat, poultry and dairy (such as cheese and yoghurt).
In comparison to other diets — especially those that are designed to aid weight loss — the Mediterranean diet is higher in fat and may not be suitable for those who need to limit their fat intake. However, the fats used are unsaturated healthy fats, which can have many health benefits when eaten in moderate amounts.
A Mediterranean diet is thought to be good for:
Longevity
Quality of life
Lowering the risk of serious diseases

Vegetarian diet
The vegetarian diet is more of a lifestyle choice than a diet specifically to lose weight or attain some type of body goal.
People following a vegetarian diet do not eat meat. However, they do eat food products such as dairy, eggs and honey (unlike a vegan diet).
Those who follow a vegetarian diet do so for a variety of reasons — often for ethical or environmental reasons.
It is possible to get all of the nutrients your body needs from a vegetarian diet, but it does take some planning to ensure that you are ticking all of those nutritional boxes.
For example, most people get their daily recommended protein intake from meat, but people who follow a vegetarian diet have to look elsewhere for protein — in whole grains like quinoa, legumes or soy products. You can read all about protein sources — including vegetarian protein sources, in our sources of protein article.
Nutrient-dense food examples

Some foods are naturally higher in nutritional value than others.
Here are some nutrient-dense foods to add to your diet:
Salmon: oily fish like salmon are rich in omega-3 fatty acids (a fat-based nutrient that is important for your body). Salmon is also a good source of protein, vitamins and minerals.
Kale: this leafy green is packed with vitamins, minerals and antioxidants, and contains a healthy top-up of both fibre and protein for you — while being low-calorie.
Garlic: garlic is high in vitamins C, B1 and B6, as well as minerals including calcium, potassium, copper, manganese and selenium. It is thought to lower cholesterol, reduce the risk of heart disease and possibly even fight cancer.
Shellfish: most shellfish are extremely nutritious — packed with vitamins (especially B12) and minerals like potassium, zinc and iron.
Potatoes: we don't think of potatoes as being super healthy, but they are very high in lots of nutrients we need, such as potassium, magnesium, iron, phosphorus, manganese and copper. They also contain small amounts of other nutrients, such as B vitamins, antioxidants and dietary fibre.
Liver: liver is a rich source of high-quality protein as well as a range of minerals (such as copper) and lots of vitamins. Having liver just once a week is enough to reap the benefits of this nutritious food.
Blueberries: blueberries are considered a superfood — packed with powerful nutrients. In particular, they contain lots of antioxidants, which have lots of benefits for us and especially our brains!
Eggs: Eggs are very good for you — the yolk is rich in vitamins and minerals, and the white is a strong source of protein.
Many different foods contain the nutrients you need to stay healthy and well. As long as you are eating a varied diet containing a range of different foods — fruits and vegetables, sources of protein, whole grains, legumes etc. — then you will get the nutrients you need naturally from your diet.
If you are following a specific diet or have special dietary needs or restrictions, you may want to take nutritional supplements to make sure that your body is getting everything it needs to function properly and stay healthy.
Nutritional supplements

Some people take nutritional supplements as part of their diets so that they hit all of their nutritional goals. These can be particularly helpful if you aren't getting enough of certain nutrients for whatever reason, or you have been diagnosed as malnourished.

The SUSTAGEN range offers a variety of products — designed to support your nutritional needs:
SUSTAGEN nutritional supplements contain the nutrients you need, such as protein, fibre, vitamins and minerals, if your dietary intake is inadequate.
Adding one of these SUSTAGEN products to your diet per day can help you to get the nutrients you need at times when you aren't eating well or getting sufficient nutrients.
Creating a nutrition diet plan

Creating a nutrition diet plan doesn't have to be difficult.
If you want to get enough nutrients in your diet, the key thing to remember is to eat a varied and balanced diet. Vegetables, fruits and whole grains should make up the bulk of your diet. Add in lean meats, poultry, fish, eggs, legumes, nuts and seeds to make up your other nutritional requirements. Dairy products or fortified non-dairy products can also give you a nutrient boost.
You can find more about your daily essentials and serving sizes here.
SUSTAGEN Hospital Formula is a formulated meal replacement and cannot be used as a total diet replacement. Consume as part of a varied and balanced diet and healthy lifestyle.
SUSTAGEN Hospital Formula + Fibre is a formulated meal replacement and cannot be used as a total diet replacement. Consume as part of a varied and balanced diet and healthy lifestyle.
SUSTAGEN Sport is a Formulated Supplementary Sports Food which must be consumed in conjunction with a nutritious diet, not as a sole source of nutrition and should be used in conjunction with an appropriate physical training or exercise program. Not suitable for children under 15 years of age or pregnant women. Should only be used under medical or dietetic supervision.
SUSTAGEN OPTIMUM™ is a Food for Special Medical Purpose, specially formulated for medical conditions where nutritional needs cannot be met through diet modification alone. Must be used under the supervision of a healthcare professional.
Sources