The allies for healthy ageing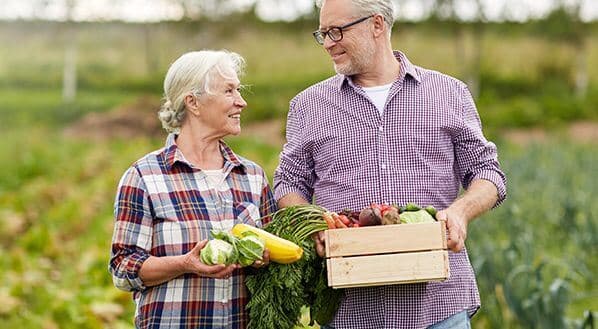 It's never too late to try new approaches and embrace lifestyle habits that support good health. Consider how these 4 allies can support you in your healthy, active journey.
1. Good Nutrition
As the body changes with age, so too does its nutritional needs, for example its requirements for protein, calcium and vitamin D increase. Changes to lifestyle and appetite can affect what and how much we eat, and without realising it you may not be meeting nutritional needs.
Nutrition Tip
Look up new recipes for variety and think about including nutrients from a range of food types – be adventurous!
Tips for improving your nutrition
Get protein from a variety of sources and aim to make it a part of every meal.
Include foods that are high in fibre, such as wholegrain cereals, wholemeal bread, fruit, dried fruit, dried peas, beans and lentils.
Keep your fluid intake up, as water works with fibre to help keep you regular.
Nutrition Tip
Reduce foods like pies, pastries and cakes that are high in fat, and replace with whole foods, such as fresh fruit and vegetables, wholegrains, lean meats and dairy.
Water is the best drink for your body, but tea, coffee, mineral water, soda water and milk all count towards your fluid intake. 1
When to consider nutritional supplements
Ensuring you get enough nutrients, whether it's through making changes to your diet and/or through the use of supplements, can contribute to improved wellbeing.
Consider high quality nutritional supplements if needed to help you get the nutrients you need.
If you have any concerns about your diet, keep track of your food consumption for a week to help assess your nutrient level intake, then discuss it with your doctor or other healthcare professional.
4. Positive attitude & social connection
It's always important to look after our own mental health, and that of others around us. However ageing often brings with it changes, such as an illness in the family, finishing our career or living alone, and they can all contribute to our mental wellbeing.
Share time with loved ones even if it's over simple things like everyday meals.
Stay connected with family, friends and community, whether it's in-person, by phone or social media.
Keep moving – physical activity promotes mental, physical and social wellbeing.
Get a good night's sleep – it can help with recovery, lower stress and support greater energy and optimism.
Activity Tip
Volunteering and/or joining a special interest group promotes physical, mental and social health. 2