How to get the most out of your holiday break!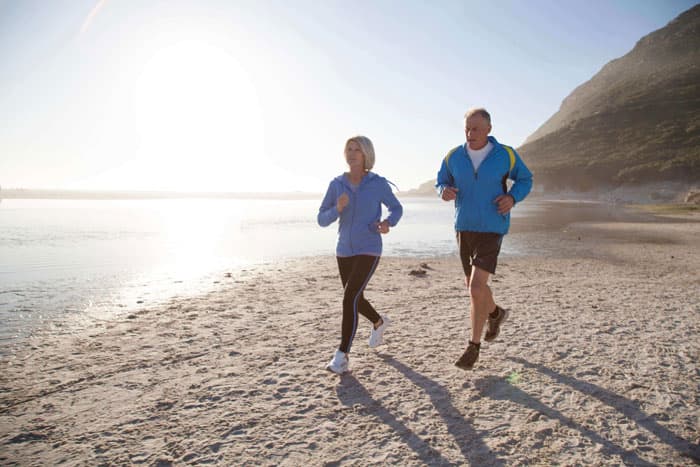 This article provides you with some tips, to help you maintain vitality and get the most out of your holiday break!
Make time for exercise
Experts recommend that adults should participate in at least 150 minutes of moderate to intensive exercise each week, for example walking at a brisk pace for 30 minutes1. Regular exercise has a range of health benefits including reducing the risk of developing serious health conditions such as heart disease and type 2 diabetes, and also helps to improve mental ability and memory2.
Summer holidays are the perfect opportunity to start a new exercise regime, explore the great outdoors or enjoy a family game of beach cricket.
Get enough sleep
How is your sleep routine? People who go to bed and wake up at similar times each day enjoy a more restful night's sleep. Ensure you achieve the recommended 7 to 8 hours of sleep each night, and avoid screen-type activities one to two hours before bed. Watching television, using your smart phone or tablet shortly before bed stimulates your brain, and can make going to sleep more difficult3.
Remain well hydrated
Remaining well hydrated is particularly important during the warmer months. Adequate hydration is necessary to replace fluid lost from increased perspiration, to optimise your physical activity levels and also to support mental wellbeing, since dehydration can lead to confusion4. Sip on fluids such as water, iced tea or milk to remain well hydrated throughout the day.
Fuel your body
Eating a healthy, balanced diet and choosing nutritious snacks (such as fruit, nuts or a milky drink) between meals can help maintain a steady source of energy to your body. If you didn't have enough time to pack a snack made with whole foods, a nutritionally complete supplement such as SUSTAGEN Hospital Formula makes a convenient option. It is high in protein, with 13.8g per serve and contains essential vitamins and minerals to help support vitality and strength.
Keep these tips in mind throughout your day, and remember: it's the big picture that counts. Small steps add up to big changes, so try one new tip at a time to boost your overall vitality and energy!
References