How To Create A Healthy Morning Routine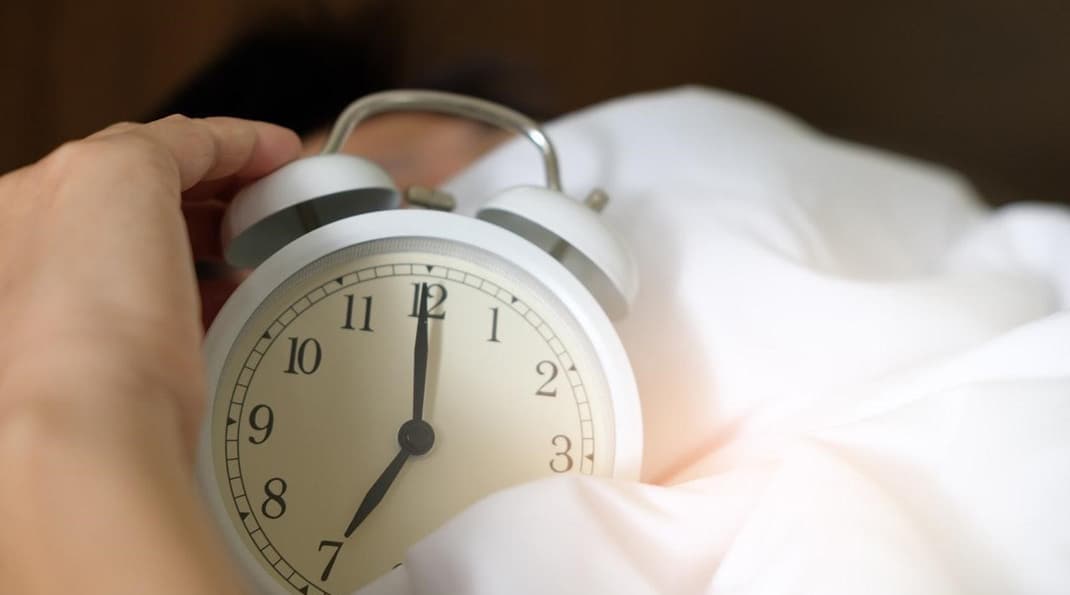 The way you start each morning can make a big difference to the rest of your day, impacting you both physically and mentally. However, if you're not a morning person or you've fallen into bad habits, it can be hard to kickstart a healthy morning routine.
The good news is that there are many changes you can make to your morning routine to make it healthier — helping you to live an active, healthy lifestyle.
The benefits of a morning routine
There are thought to be many benefits — both to our physical and mental health — of following a good morning routine each day. A healthy morning routine can:
Help you feel more positive and improve your mood
Increase productivity and focus
Reduce stress and anxiety
Boost your energy levels
Improve fitness and general health
The benefits of a morning routine are extensive, impacting the rest of our day and even our overall health. But how can you start a morning routine?
How to start a morning routine
If you're thinking about changing your morning routine and trying to create a healthier one, there are a few things you need to take into account.
We all have different body clocks and preferred sleep patterns. Some of us are early birds, who tend to rise early, go to bed early, and have more energy in the morning. Others are night owls, who typically stay up late, sleep in, and feel their best later in the day.
If you're an early bird, you'll probably find starting a morning routine much easier, as you'll naturally get up earlier, feel more awake and have more energy. If you're a night owl, adjusting to a new morning routine can be harder. If this is the case, make incremental changes as you create a new routine for yourself.
It's also worth bearing in mind that there is no 'one size fits all' when it comes to a good morning routine, so find what works for you and try to incorporate whichever healthy habits you can — ones that fit into your lifestyle.
What is a good morning routine?
It can be hard to get into a good morning routine, especially if you're a night owl or you tend to feel quite low in energy when you first wake up. Luckily, there are tips you can follow to make the most of your mornings and really feel the benefits of a morning routine.
Here are six steps you can take to get into a healthy morning routine.
Wake up early
We're not suggesting waking up at 4 am every morning to start your day. However, setting your alarm a bit earlier in the morning can help set you up for a more positive day, rather than lying in bed, which can make you feel lethargic. It also gives you more time to prepare for the day ahead and enjoy your morning, rather than running around trying to get everything sorted in time (especially if you're still working).
If you struggle to get up early, make the transition gradually. Set your alarm five or ten minutes earlier each day until you hit your target wake-up time — you won't even notice the difference!
Try to avoid hitting the snooze button as well — it disrupts your sleep cycle, which can make you feel sluggish and worsen your mood during the day. Trust us, those extra minutes aren't worth it.
Have a high protein breakfast
A healthy breakfast is an essential part of any good morning routine, providing you with some much-needed energy and helping to fuel your day.
In particular, a high protein breakfast can keep you feeling full and energised throughout the day. Protein holds lots of health benefits for us.
Here are some ideas for a high protein breakfast:
Porridge or overnight oats topped with nuts, seeds, berries and natural yoghurt
Banana and peanut butter or low-fat cheese on wholegrain toast
Greek yoghurt topped with honey and nuts
Smoked salmon frittata
Nutritional supplements like SUSTAGEN Hospital Formula can also give you an extra protein boost in the morning, and can be added to breakfast dishes such as pancakes or porridge, or made into smoothies and shakes.
For more ideas on protein-rich food to add to your diet, visit our sources of protein guide. You can also view our breakfast recipes here.
Drink water in the morning
It's important to drink plenty of water in the morning. During the night, your body has used up all of its water, either sweating it out or keeping everything ticking along.
As a result, you wake up dehydrated, which can affect your energy levels and brain function.
Start each day with a big glass of water (or two) to top up those water levels. Staying hydrated will get your brain up and running, aid digestion, and boost your energy levels so that you're prepped for the day ahead.
Do a morning workout
A morning workout can help to kickstart your day, getting the blood pumping around your body and energising you for any tasks ahead. Exercise has a positive impact on your brain too — it is thought to improve memory and cognitive function while reducing stress and anxiety.
Here are some exercises you can do in the morning to feel those benefits:
A brisk walk or gentle jog around your neighbourhood
Cycling — either outdoors or on an exercise bike
A morning yoga routine
Swimming in your local pool
Aim for half an hour for your morning exercise, but if you can't manage this, 15 minutes can still make a difference.
Practise morning meditation
Meditation at any time of the day can benefit you, but practising morning meditation can help to set you up for the day ahead — giving you a positive mindset, calming your mind and collecting your thoughts.
You don't have to meditate for long to feel the de-stressing and anxiety-reducing benefits of meditation. Just 10 or 15 minutes a day can give you the chance to collect your thoughts, set your intentions for the day and focus your positive energy.
This can be particularly helpful if you're someone who has a long to-do list, worries a lot or often struggles with negative thoughts in the morning.
Prepare the night before with a night time routine
If you want to start following a healthy morning routine, then your bedtime routine is just as important. Let's face it — you're not going to be able to set an early alarm, do a morning workout and set positive intentions for the day if you didn't get enough sleep the night before.
Forming a healthy evening (and particularly bedtime) routine filled with self-care habits can end your day on a positive note. It can also make those morning routines that little bit easier by helping you to get a better night's sleep.
Aim to go to bed at the same time every night. Sticking to a routine helps your brain understand that it is time for sleep so that your body will start winding down.
Practise relaxing evening habits to calm your mind, such as drinking a cup of herbal tea, reading a book, listening to some soothing music or taking a warm bath. Preparing your bedroom — keeping it dark, quiet and cool — can also help with getting a better night's sleep.
A healthy morning routine with SUSTAGEN
Learning how to start a morning routine can help you to follow a healthy and active lifestyle.
SUSTAGEN offers a range of nutritional supplements that can be used as part of a healthy morning routine — designed to support you and your loved ones in managing your health.
For more advice and information on healthy living, take a look at our nutrition resources hub.
SUSTAGEN Hospital Formula is a formulated meal replacement and cannot be used as a total diet replacement. Consume as part of a varied and balanced diet and healthy lifestyle.
Sources