An In-Depth Guide To Low-Fat Foods: Diets, Benefits & More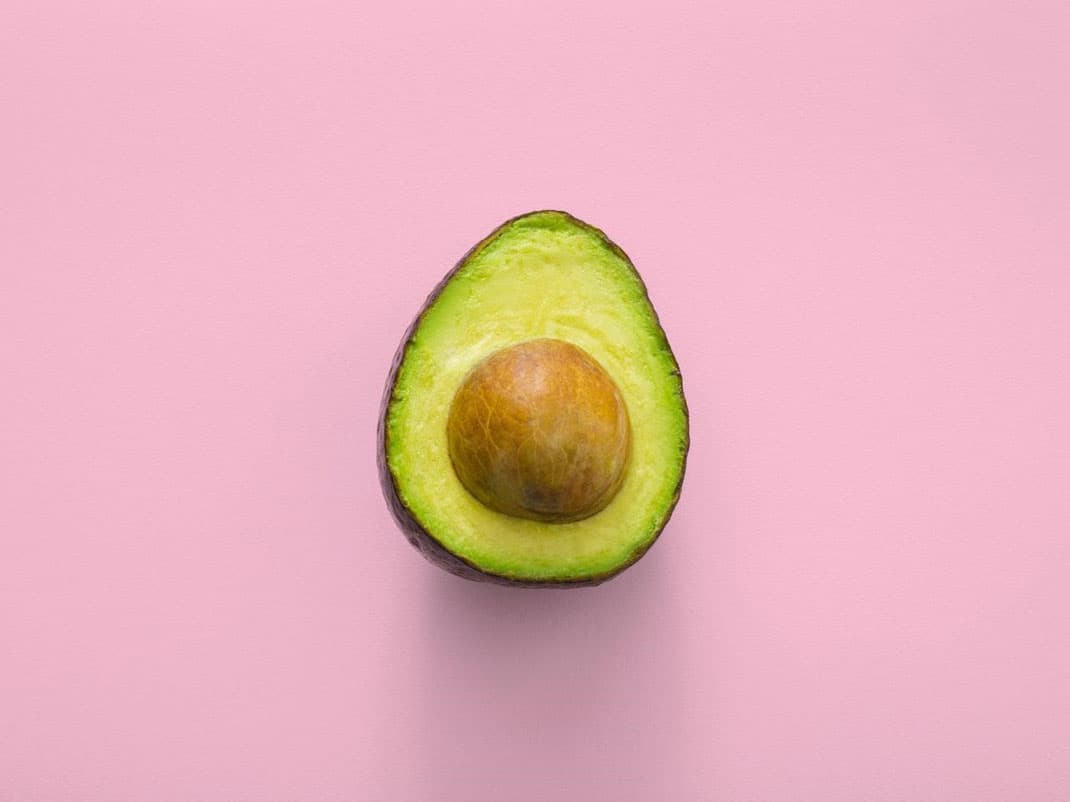 Whether you are trying to lose weight, lower your blood cholesterol levels, or simply eat healthier, limiting your saturated (bad) fat intake by eating low-fat foods can help. But how do low-fat diets work and what constitutes low-fat foods?
In this guide, we look at low-fat diets in more detail — including the benefits, types of fats to eat and to avoid, and how to stick to your recommended daily fat intake. Find out all about low-fat diets below.
What is fat and why is it important?

Fat is a macronutrient — Fat is one of three macronutrients that is an essential part of the diet to help maintain good health.
Fat in the diet is important for a number of reasons which include:
It's a source of energy
Fat is a source of essential fatty acids, which the body cannot make itself
It helps the body absorb vitamins A, D and E (these vitamins are fat-soluble, which means we can only absorb them with the help of fat)
It is a component of cell walls
Fat insulates our body
It helps to protect our vital organs
Excessive consumption of fat in the diet can be associated with weight gain and high cholesterol in the bloodstream. However, fat plays a number of important roles in the body. In fact, certain types of fat — when eaten in the right quantities — can even help to improve cholesterol levels, protect the heart, and lower risk of heart disease.
Types of fat

There are different types of fat that can be found in different foods.
There are four main types of fats:
Monounsaturated fats
Polyunsaturated fats
Saturated fats
Trans fats
It is important that a balance of fats is included in the diet with preference for more unsaturated fats (Mono and Polyunsaturated fats) as these are known to show health benefits.
It is encouraged to limit saturated fats and avoid trans fats due to their negative impacts on heart health.
Good fats vs bad fats

The four types of fat we've mentioned above can be split into 'good' fats vs 'bad' fats.
The term 'good fats' refers to unsaturated fats — monounsaturated fats and polyunsaturated fats
Monounsaturated fats are found in avocados, olives, certain nuts (such as almonds, peanuts, pecans and cashews), and plant-based cooking oils including olive oil, sunflower oil and sesame oil. Polyunsaturated fats are found in oily fish such as salmon or tuna, certain seeds (like chia, sesame and flaxseed), some nuts (walnuts, pine nuts and brazil nuts), and certain plant-based oils like canola and soybean.
'Bad fats' refers to saturated fats or trans fats.
Saturated fats can be found in both animal and plant products, including fat in meat, vegetable oils like coconut oil and palm oil, fats like butter, margarine and lard, some dairy products (like cream and ice cream) and processed foods.
Trans fats are found in butter, deep-fried food, fast foods like burgers, pizzas and chips, and baked goods like cakes, pastries and biscuits. Processed foods can contain trans fats in the form of hydrogenated oil because it is used to increase shelf life, improve flavour and improve stability.
Healthy unsaturated fats may help to reduce the risk of heart disease by aiding in improving cholesterol and triglyceride levels in the bloodstream.
Saturated fats (bad fats) can increase the bad cholesterol (LDL) and reduce levels of good cholesterol (HDL) in the bloodstream which can increase the risk of heart disease.
Recommended daily fat intake

The Australian dietary guidelines recommend that the optimal range for fat intake is around 20-35% of your energy intake per day.
In terms of grams of fat you consume a day, this is around 45g to 75g of fat per day, based on the average adult diet of 8700kJ/ per day.
What is a low-fat diet?

As the name implies, a low-fat diet is one in which you restrict your intake of fat.
The purpose of low-fat diets is often for calorie control and to lose weight. Following a low-fat diet helps to reduce overall calorie intake.
While it is generally a good idea to reduce your fat intake, it is still important to have some healthy unsaturated fat in your diet. Fat plays a useful role in our body — keeping our skin and hair healthy, providing energy, and supporting cell growth. A higher intake of good unsaturated fats can also help with reducing the risk of heart disease.
Low-fat diet benefits

When followed correctly and as part of a wider, balanced health plan, there are benefits to a low-fat diet, which include reducing calorie intake and aiding weight loss.
Low-fat diets can have many advantages which will help to support your long-term health, as well as short-term goals. It's important to maintain a balanced diet whilst also making low-fat food choices. Ensure that you include foods which will provide important nutrients in your diet, such as high fibre wholegrains, fruits, vegetables and lean protein. All are vital to the healthy running of your body. For more information, take a look at the relevant guides below:
What Is Protein & Why Is It Important
Best Sources Of Protein
How to Increase Protein Intake
In-Depth Dietary Fibre Guide
How To Increase Fibre Intake
Low-fat diet and weight loss

Because high fat foods contain higher energy density or calories per volume compared to low fat foods, their portion may need to be limited if you are trying to lose weight. These foods include nuts, seeds and nut butters, oil and butter and natural fat in meat and dairy foods. Whilst the portions should be considered, these foods are important to consume in order to achieve a balanced diet.
There are a number of foods that are naturally high in fat. Those foods that are high in saturated fat or trans fat should be limited or avoided to achieve good health.
Fatty meat such as fatty cuts of beef, some lamb, pork belly (and other fatty cuts of pork), bacon, sausages, chicken (with the skin on)
Saturated vegetable oils such as palm oil
Animal fats like butter, lard, ghee and dripping
High-fat dairy products like whole-fat milk, cream or ice cream
Takeaway/fast foods like burgers, pizza, fried chicken or french fries
Processed or deli meats such as salami or ham
Baked and processed goods such as cakes, doughnuts, pastries, brownies, cookies, muffins
Fatty snacks like potato chips, corn chips or buttered popcorn
Cutting down on these high-fat foods will assist your weight loss efforts and be better for your general health.
Low-fat foods

If you want to reduce your fat intake or switch to a low-fat diet, you may be wondering which low-fat foods you can eat.
Here are some key low-fat foods to add to your diet:
Lean meats e.g. skinless chicken, turkey, lean cuts of pork or beef
White fish like barramundi, snapper, flat head and whiting
Reduced-fat dairy products such as skimmed milk, low-fat yoghurt and light cheese
Egg whites (the fat content from an egg is found in the yolk, whereas the egg white is predominantly protein and very low-calorie)
Whole-grain or brown versions of foods like pasta, rice and bread (rather than refined, white versions)
Grain like quinoa and bulgur wheat
Pulses and legumes such as beans, lentils, peas and chickpeas
Plenty of vegetables e.g. broccoli, sprouts, carrots, leafy greens (like kale and spinach
Fruit such as blueberries, oranges, apples, melon, grapefruit
A well-balanced low-fat diet will include all of these foods, which will help you to keep your fat intake to a minimum while still benefiting from the nutritional properties of these food groups.
If you are following a low-fat diet, it can still be beneficial to incorporate foods high in unsaturated (good) fats, such as:
Nuts and seeds
Extra virgin olive oil, canola oil
Salmon, trout and sardines
Avocado
Eating fats that are healthy for you in moderation can help to improve cholesterol levels, protect the heart, and lower your risk of heart disease.
Creating a meal plan that is low in saturated (bad) fat

If you want to start following a low-fat diet plan, here are some quick and easy changes you can make to your normal diet:
Choose lean cuts of meat, poultry and fish
Trim the fat of meat you do use, and take the skin off chicken
Opt for fat-free or low-fat versions of dairy products (such as milk, cream or yoghurt)
Swap any heavy cream and butter based sauces with dairy or fat-free versions
Limit cream based salad dressings and opt for Extra Virgin Olive oil as the preferred choice
Fill up on fruit and vegetables
Choose whole-grains over refined, white versions
Avoid or limit your intake of processed foods, snacks, takeaways and baked goods which contain saturated fats
Include a source of unsaturated (good) fats such as nuts, seeds, extra virgin olive oil, oily fish such as salmon and avocado each day
Consider incorporating a low-fat nutritional supplement into your diet such as SUSTAGEN Everyday or SUSTAGEN Sport to support a healthy diet, to replace a quick meal or snack.
As with any healthy diet plan, low-fat diets are all about striking a balance. Not all fat is bad for us, and fat actually plays a pretty important role in our bodies.
Choosing the right fats in moderation and reducing your saturated fat intake can have a positive effect on our overall health.
SUSTAGEN Everyday is a Formulated Supplementary Foods which can be of assistance where dietary intakes of nutrients and energy may not be adequate. Consume as part of a varied and balanced diet and healthy lifestyle.
SUSTAGEN Sport is a Formulated Supplementary Sports Food which must be consumed in conjunction with a nutritious diet, not as a sole source of nutrition and should be used in conjunction with an appropriate physical training or exercise program. Not suitable for children under 15 years of age or pregnant women. Should only be used under medical or dietetic supervision.
Sources