Top Tips to Boost Your Protein Intake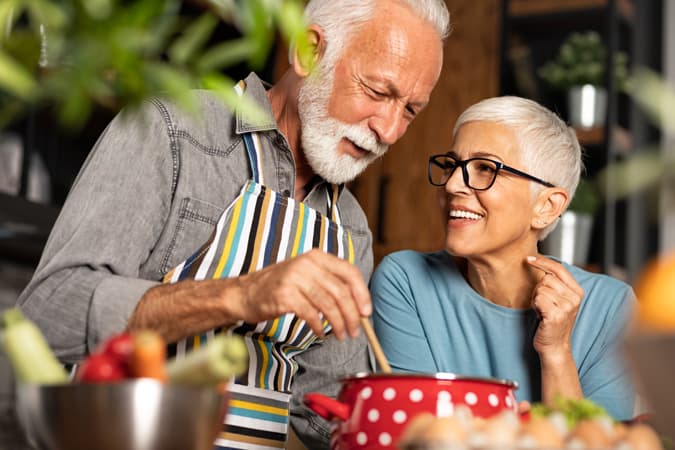 Most of us include at least one protein-rich meal per day. However, did you know that our body can only process approximately 25 to 30g of protein at any one time. For this reason, experts recommend we should include a steady source of protein in our diet throughout the day.
We have put together our top tips, to help you make sure you are including enough protein throughout the day.
1. Establish a regular meal pattern of three meals per day, including a high-quality source of protein with each meal. High-quality protein sources include:1
•    chicken
•    beef
•    legumes
•    and dairy products
2. If you have a small appetite, add in a protein-rich nutritious snack or drink between meals, such as:
•    Nuts or seeds
•    Cheese and crackers
•    Greek yoghurt with fruit
•    Protein shake
•    Have you tried our *SUSTAGEN Protein Bar recipe?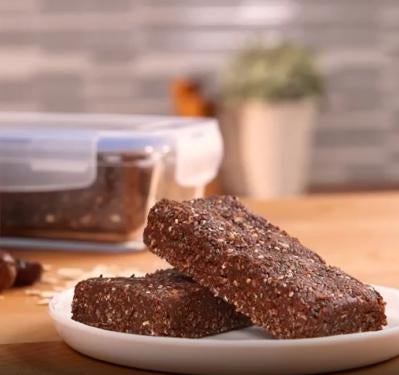 Recipe NO BAKE PROTEIN BARS
3. Include a *SUSTAGEN creamy hot chocolate at bedtime
4. Try new types of proteins, such as beans, peas, soy and pulses which can be incorporated easily into rice, a casserole or soup.
5. Give your favourite recipe a protein boost with SUSTAGEN Hospital Formula Neutral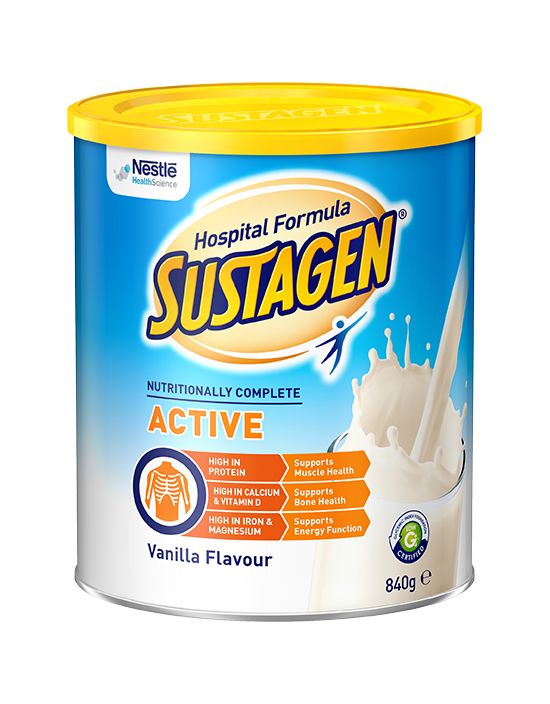 Product SUSTAGEN Hospital
Formula
Learn more about why protein is important for your body here.
*SUSTAGEN refers to recipes using SUSTAGEN Hospital Formula product range