Starting the day right – think protein!
Oct 1, 2020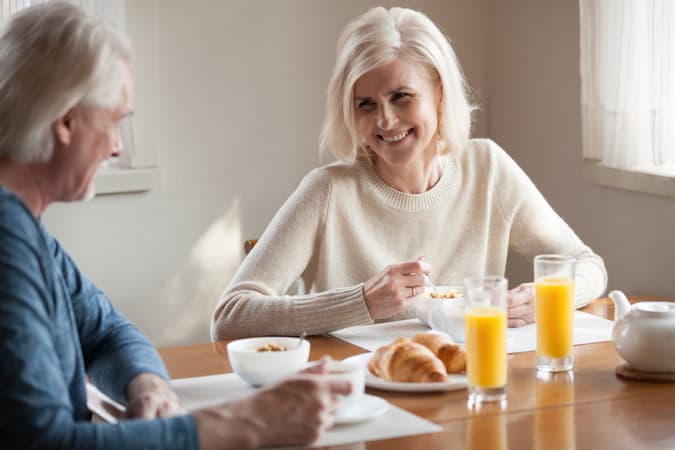 There are many reasons why breakfast is often referred to as the most important meal of the day, with demonstrated benefits from eating breakfast regularly and:
Improving mental wellbeing1
Less likely to be overweight1
Improved concentration1
However, many people do not include breakfast regularly in their diet, reporting inadequate time to be the main reason
2
. For those who do include breakfast, this meal often falls short of the recommended 25-30g of protein that your body needs at each meal
3
.
Why is protein important?
Protein is an essential nutrient that our body cannot store and therefore we need to fuel our body with a regular supply of high-quality protein sources every day. Protein has several important functions in the body including maintaining healthy muscles and strong bones. You can learn more about why we need protein here.
So, you know protein is important, but are you eating enough protein?
Is time an issue for you in the morning?
Including a delicious and protein-rich breakfast is easier than you think. Making a few simple changes to your first meal of the day can make a big impact towards meeting your protein requirements. Try one of our time-saving tips below.
Prepare filling oats the night before and refrigerate for morning:
Keep your freezer stocked with homemade sweet or savoury muffins, ready to be thawed when you know time is tight.
Choose your favourite SUSTAGEN Hospital Formula Active with Fibre flavour, for a protein-rich shake on the go!

References
1 Better Health Channel. Healthy Living Breafast. Retrieved on 08/09/2020 from https://www.betterhealth.vic.gov.au/health/healthyliving/breakfast
2 Smith , K. et al. Skipping breakfast among Australian children and adolescence ; findings from the 2011-12 National Nutrition and Physical Activity Survey. Australian and New Zealand Journal of Public Health 2017; 41 (6) p572-578.
3 Bauer J et al. Evidence-based recommendations for optimal dietary protein intake in older people: a position paper from the PROT-AGE Study Group, J Am Med Dir Assoc, 2013 Aug;14(8):542-59.